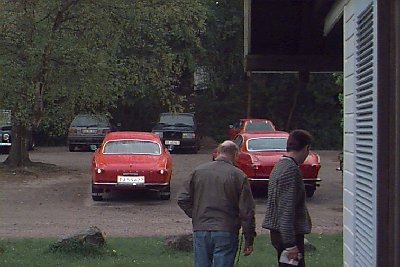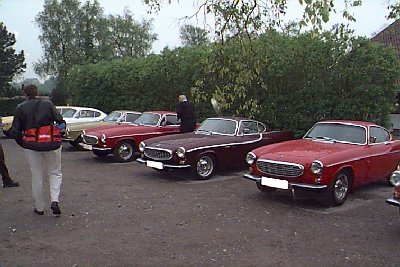 All the 1800's were parked next to each other, my rusty Volvo 240 was not worthy to be in this lineup.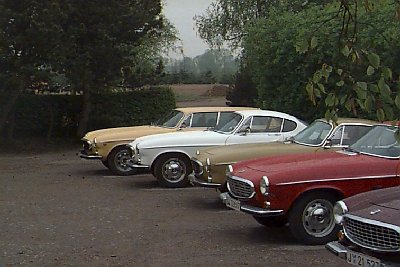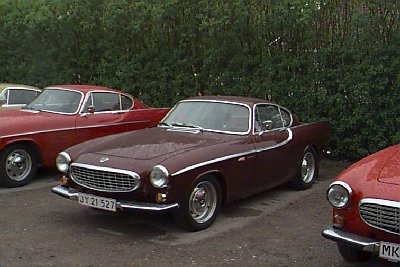 John's car is absolutly the finest P1800 I have yet seen. It really looked like a brandnew car.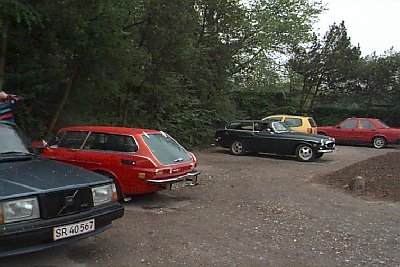 A total of 3 ES's and 6 of the "right" ones showed up.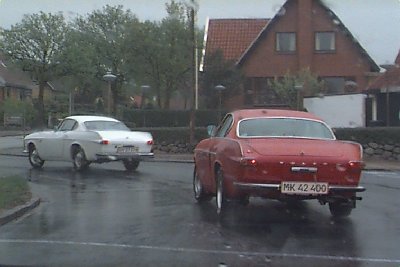 We had a little rain that day. The car in front of me belongs to the new president.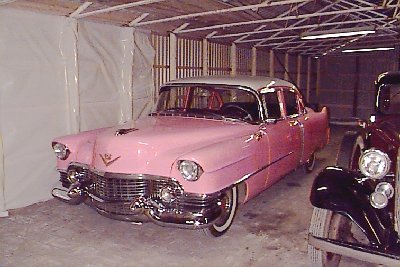 A step into USA.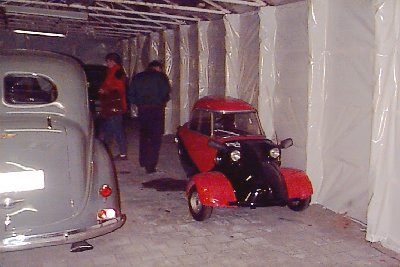 I wounder if this one is ever rented...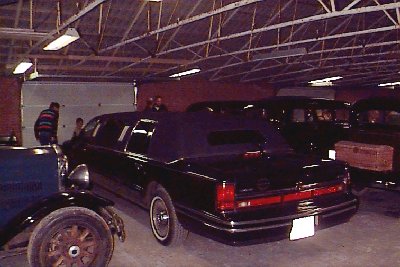 This was the longest limo at home, usually they have a 9 meter limo, but it was rented when we got there.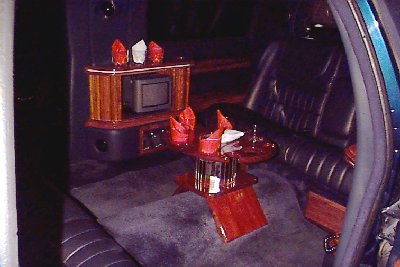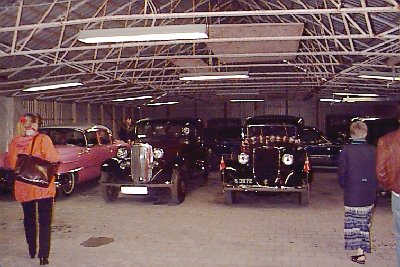 I wish I had a garage like this.