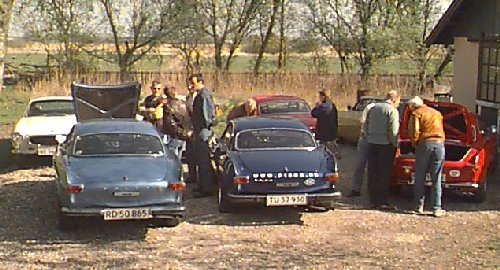 We meet at 10 am og had breakfast with the and coffe. Then we looked at the cars, chatting with the other 1800 owners for a few hours. Later we took the cars for a spin into Randers.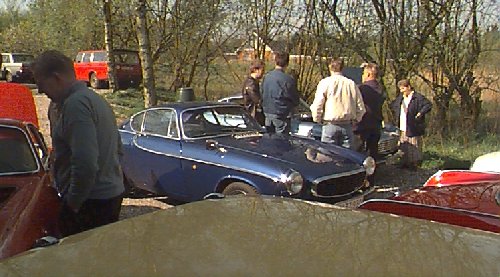 Remi's enginecompartment seems to be the topic.

Kasten tells me to leave right away, since 140 bumpers aint allowed at his meeting. I had a hard time convince him to let me stay.
Notice the 240 in the background, it has a 5,7 liter chevy engine.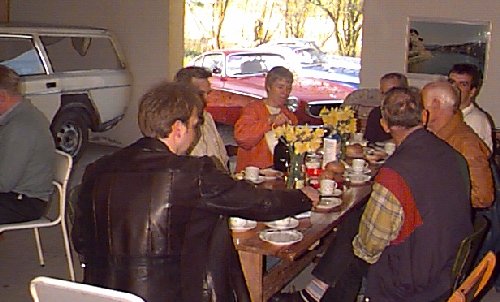 Again Karsten have cleaned out the garage, making space for us all.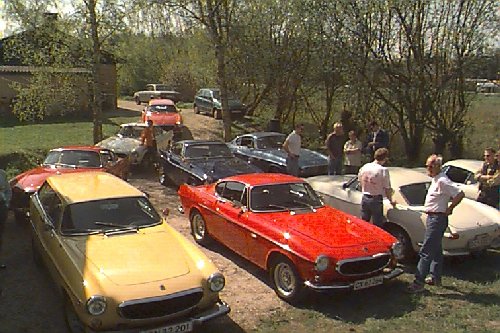 A total of 9 Volvo 1800 came, 7 of the right model and 2 ES's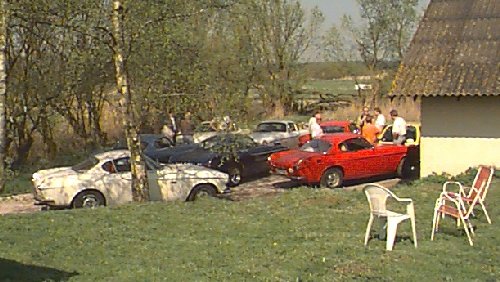 The weather was Great!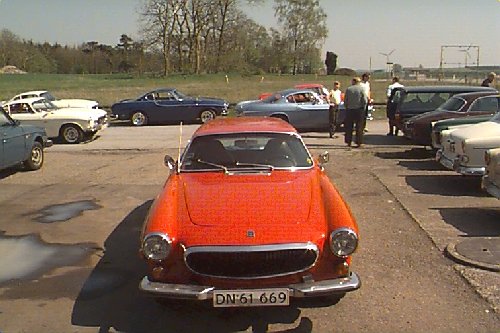 This year we drove to Flemming Lunds garage where there were a P1800 with rear-end damage. Beside that there was a lot of amazon's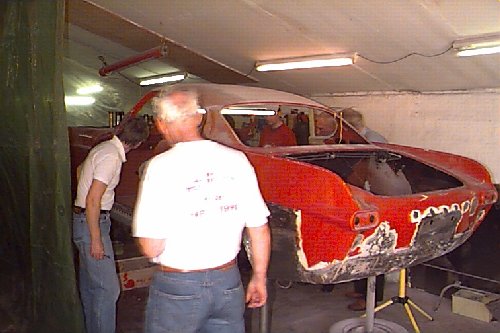 After Flemming's we drove out to visit a guy that is restoring his 1800. It should almost be ready for a paintjob. He expect to have it done by this summer.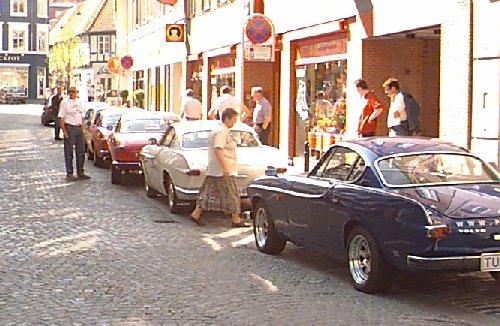 Then we drove in to Randers centrum. We were extremly lucky to find a place to park all the Volvo's in a row close to the resturant.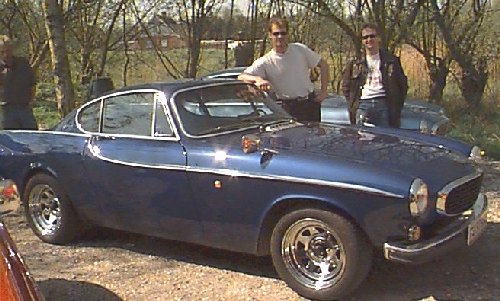 Well, I guess that was it...
1800 meetings are great, just ask theese kewl dudes!