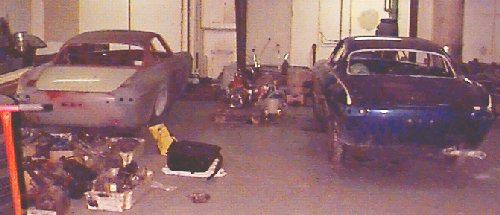 To the left you can see my next project.
Its a '64 from California without rust wahtsoever. It "just" needs to be painted and assembled.
I bought it back in October '99 and calculate to be busy with it for maybe the next 5 years.
Ofcourse Im gonna keep you updated here at my pages, so you better stick around!